PASSING STANDARD
Required Entry Level Nursing Ability
How is the Passing Standard Set?
To ensure that the passing standard for REx-PN accurately reflects the amount of nursing ability currently required to practice competently at the entry level, the REx-PN's Practical Nurse Exam Committee (PNEC), the Registrar and CEO of BCCNM and the Executive Director and CEO of CNO will evaluate the passing standard every five years when the test plans are reviewed. The methodology for setting the standard consists of a representative panel of experts using a well-respected and widely used criterion-referenced standard-setting method with additional statistical procedures providing supplemental information.
For any questions regarding the passing standard for the REx-PN contact BCCNM or CNO.
Contact Details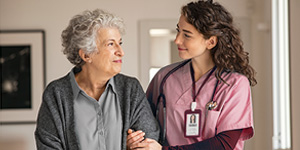 REx-PN


Passing Standard

-0.32 Logits
Effective January 4, 2022 through December 31, 2026

In July 2021, the PNEC recommended and the Registrar & CEO of BCCNM and Executive Director & CEO of CNO approved the passing standard for the REx-PN Examination.